The vision was to create an introduction into a reliable and easy-to-use platform for a cryptocurrency exchange Cryco.
The vision was to create an introduction into a reliable and easy-to-use platform for a cryptocurrency exchange. Even though they are considered to be a fair investment prospect, cryptocurrencies do have an air of mystery and controversy around them. Cryco's main goal is to facilitate the ambitions of both large and small- scale crypto investors, regardless of their skill level with a single mutual trade which is the passion for investing and cryptocurrencies. Having said that, they had the need for a website which will state that Cryco, too, takes crypto-investing seriously.
The company's logo is a combination mark representing a tasteful mix of a brandmark and a wordmark. The wordmark uses a simple font perfectly blended in with the brandmark which outlines the capital C, tacks its shape, and includes a representation of a chart. The chart was inspired by charts used to show analyses of prices of assets across different markets. The purpose was to create a sign which will indicate that the website is, in fact, an exchange. The logo is light, with a white watermark and a combination of light blue, orange, and white used in the brandmark. This way it perfectly stands out from the dark background of certain sections of the website.
Also, the logo can be used in other variations, when it is needed:
The purpose of the homepage is to straightforward explain what Cryco is about. It is an introduction to the main business activities behind the website, as well as an outline of the process for those interested to join in. In addition, it offers basic information about the cryptocurrencies offered on the exchange, as well as learning resources available. The focus of the design was simplicity and clarity. Blue is widely recognized as one of the most relaxing and trustworthy colors. This is how Cryco wants their visitors to see them. Color blue combined with white provides a calm atmosphere required for the visitors to have a clear mind and understand what Cryco is all about.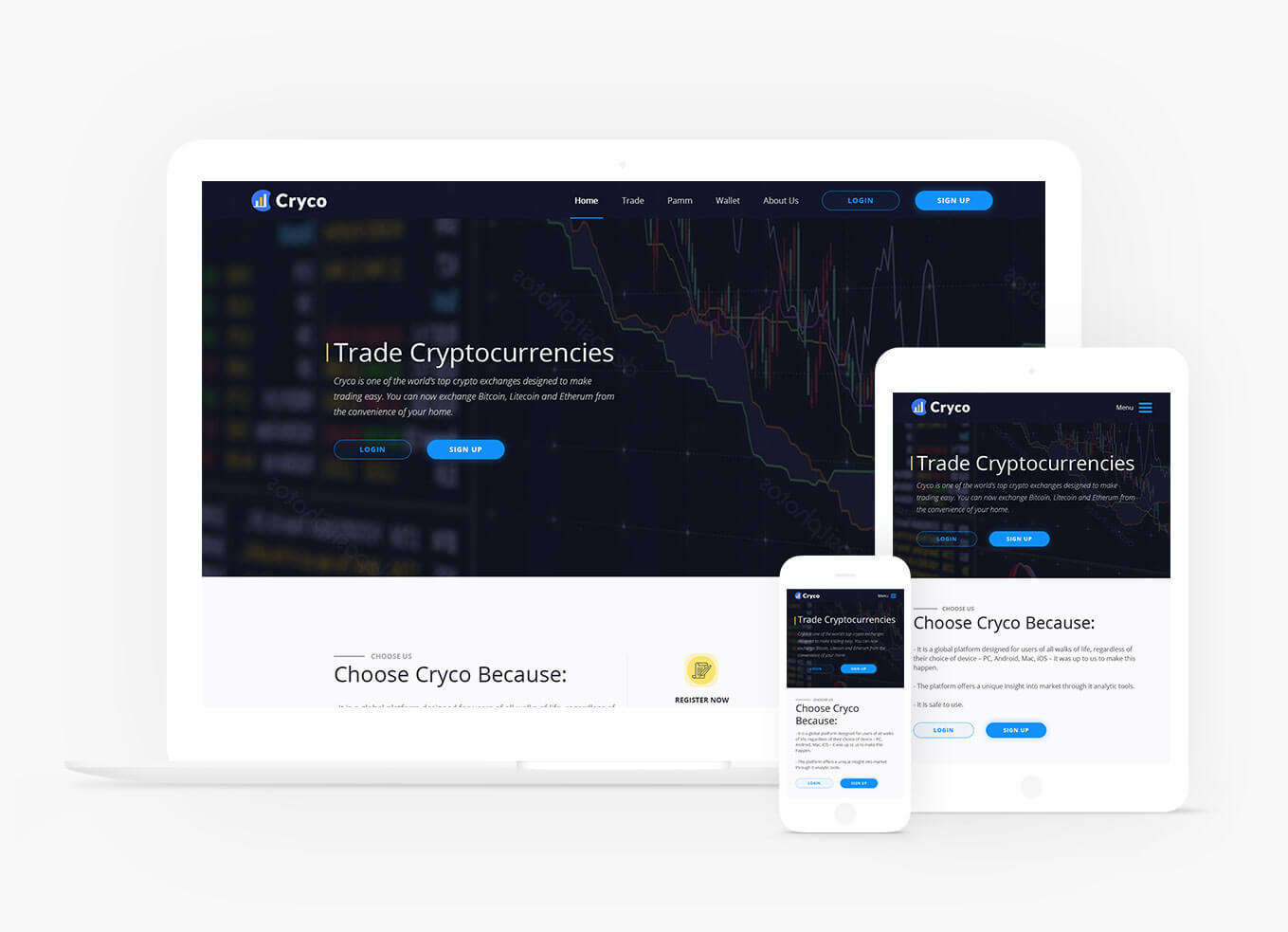 The investment page defines investment options available at Cryco. These options are followed by account types available to investors. Each of the accounts has a set of features that come with it. The investment page is the right place to go to for those interested in finding out what those account features are. Those who manage to make up their mind and choose an account, they can create one straight from the investment page.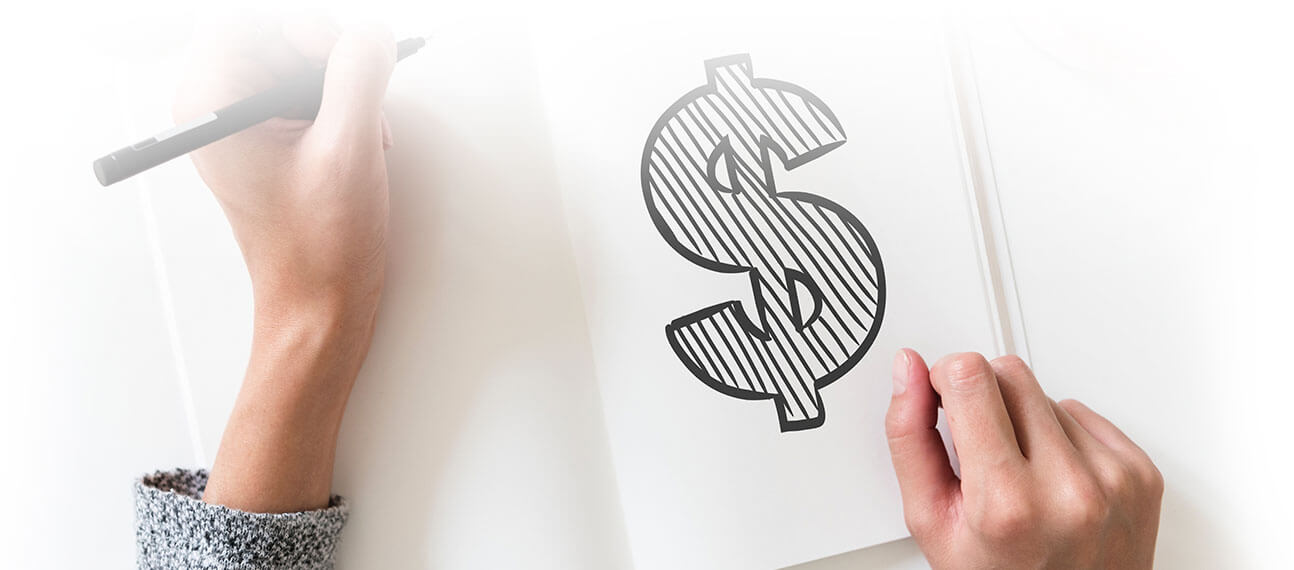 Trade page explains what crypto trading is and how a prospect trader can go about creating a wallet and starting the process. For those who require further assistance, they can also find details related to customer support. The point where visitors decide whether they want to use certain services is the point when you need to make them feel confident about what they are about to do. The role of the support team is to make clients and website visitors confident about their decisions.