NWA reporting provides medical – legal services specializing in determining the extent and causation of hearing loss. Their role is to act as an independent evaluator and allow their clients to have fair assessments of their condition. The purpose of the website is to advertise NWA reporting services to a broader audience, hoping to attract attorneys and their defendants. For this reason the website had to be aligned with the brand image and professional etiquette NWA reporting has as independent and trustworthy.
The main purpose of the website NWA reporting, however, is not to attract leads but to educate. Looking at its content, NWA reporting tries its best to share as much information as possible on the subject matter. The focus is on easy navigation and availability of information. Seeing that it deals with, what most of its clients would see as a sensitive issue, NWA reporting provides background information for better understanding of hearing loss and its causation. Providing this type of information will enable the clients to know exactly where they are standing.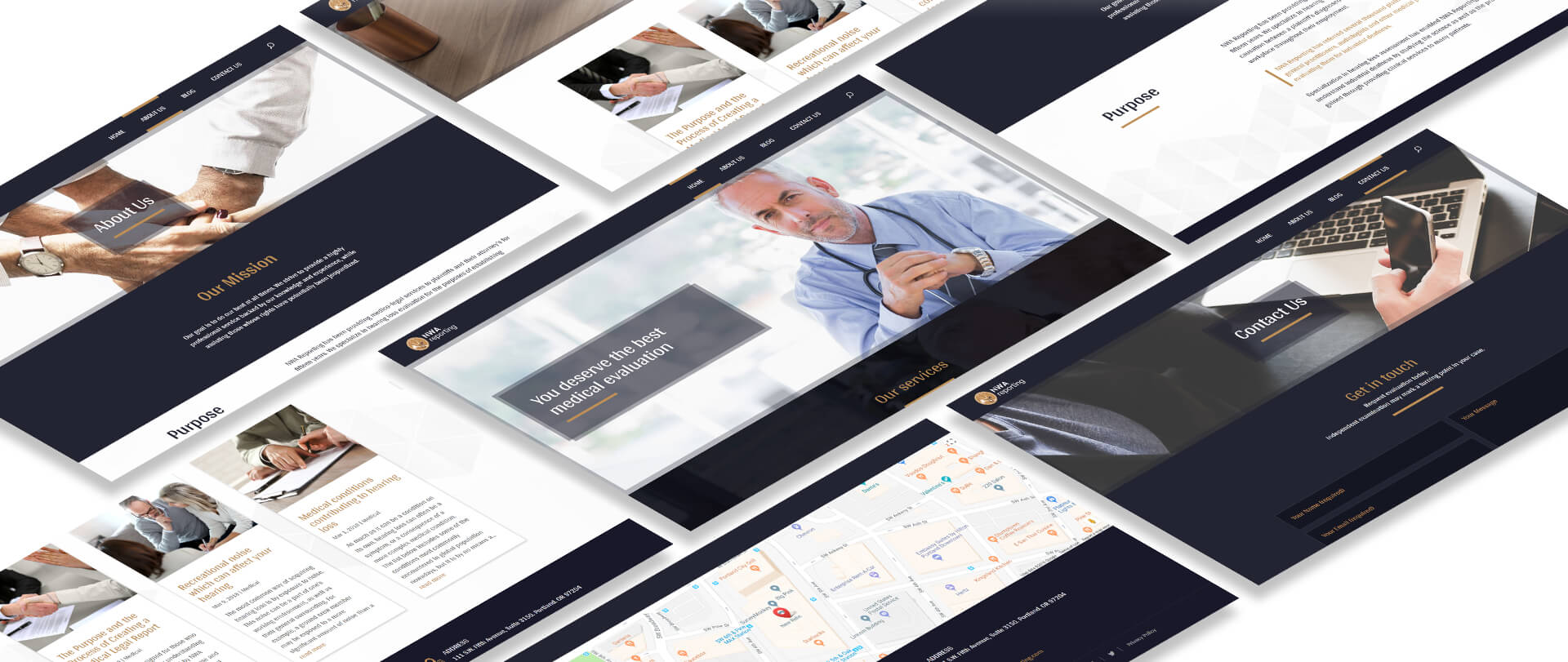 Once you get familiar with the purposes that NWA reporting offers, you realize that the logo solution is very straightforward. The logo represents a symbol combining a gavel and a stethoscope. However, even without the background knowledge, by looking at the logo, one can clearly say that the business combines two fields, medicine and law which is exactly the case with NWA reporting.
The color choice may be seen unusual by some as brown was selected as the accent color of the website, and the color of the logo. It evokes the feeling of strength and reliability and in its pale hue, as used on the website, looks neutral and natural and has no negative connotation attached to it.
The accent color brown is combined with neutral black and white. The accentuated elements do the talking. The purpose of the neutrals on this website is to achieve clarity. "Straightforward" will emerge several times in this piece of writing and it is precisely the reason why it was incredibly important to show the content of the website as clearly as possible.
The work done by NWA reporting is quite simple, in the sense that it is straightforward. The same can be said about the homepage of the website. The slider outlines key points behind the business's purpose, presents the services, and includes a contact us form.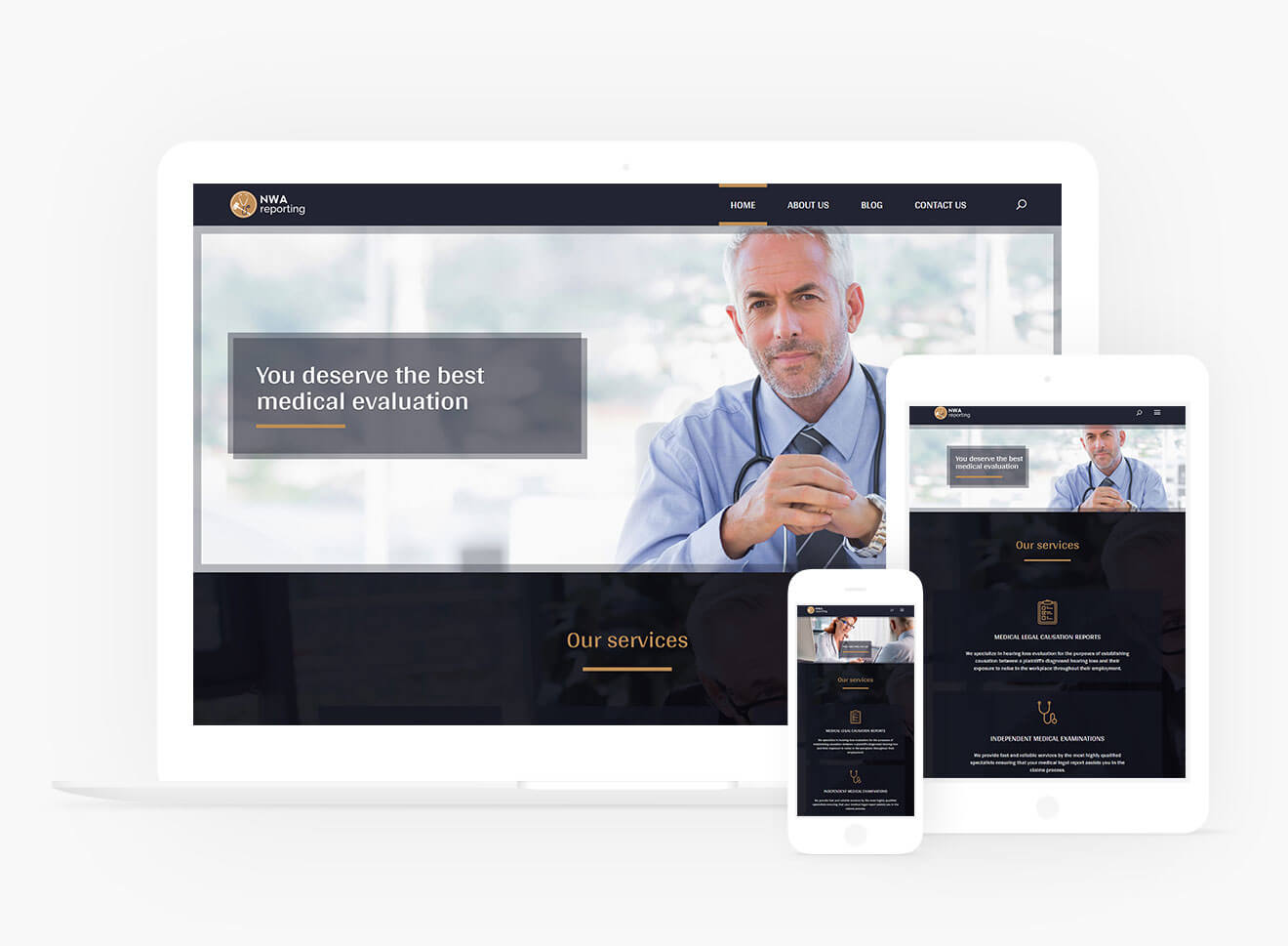 NWA reporting does provide services on B2C bases, although they do focus on B2B by offering specialized services to legal professionals as per the requirements of their defendants.